Staff
Craig Waetke
Senior Pastor
Craig W. Waetke has been serving as pastor at Beverly Presbyterian Church since 2004. Before being called to BPC Craig served as supply/interim pastor at West Park (now New Hope) Presbyterian Church in Davenport, IA. Originally from Iowa, Craig was a farmer tending the land originally homesteaded by his great-great grandfather in 1850. Through a series of life-changing events Craig experienced first-hand the restorative ability of God who has the power to renew both physically and spiritually. Those experiences called Craig away from the farm and to travel a new path serving Jesus Christ. Craig received his Masters of Divinity degree from the University of Dubuque Theological Seminary in 2003.

While no longer tending the farm and planting seeds back in Iowa, Pastor Craig continues in tending the flock God has called him to in New Jersey and planting seeds of faith through proclaiming with joy the all-encompassing and overwhelming love of God who offers undeserved grace, complete forgiveness and reconciliation to all who are broken by sin and are yearning to be made whole both in their relationship with God and with each other.

Craig has been married to his wife, Julie, for over 25 years who is also active in the ministry at BPC. Together they are the parents of two grown daughters, Jessica and Jennifer, plus an Olde English Sheepdog named Ralph.
Craig has two favorite verses that have guided him in both his personal life and in his ministry. Jeremiah 29:11 says, "For I know the plans I have for you, declares the Lord. Plans to prosper you and not to harm you, plans to give you hope and a future." And Jesus Christ tells us in John 10:10 that, "I have come that you may have life, and have it in abundance."

Pastor Craig looks forward to visiting with you in sharing the love of God given to all through His Son, our Lord and Savior Jesus Christ, who indeed makes all things new in this life and in your life to come.


121 East Warren Street
Edgewater Park
NJ
08010
609-387-1117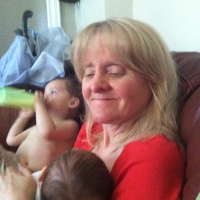 Joanne Ellis DiLeo
Thursday Night Worship Leader
Joanne Ellis DiLeo leads the Thursday night contemporary praise service. She has been leading worship for over 25 years and is passionate about gathering with others in the presence of God and seeing Him work in the midst of His people.

Joanne married her best friend, Tom who is her partner in life and ministry. Tom and his guitar are a vital part of the Thursday night service. They live in Westampton, NJ. Their blended family includes son Dennis and his wife Ruth, daughter Karen, daughter Katie and her partner Miguel and their two beautiful children Andy and Lucy, and son Jimmy.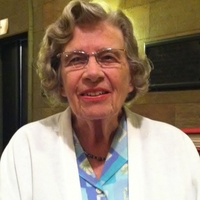 Gwen Reed
Music Minister
I have been a member of the Beverly Presbyterian Church, and its music director for many years. I earned a BS degree in Music Education from West Chester University and have enjoyed working with music in a variety of settings throughout my life. I have had the opportunity to perform as a solo pianist as well as accompanist in many local venues and have conducted several local groups throughout the years.

I have two sons, Joe and Scott, and a daughter-in-law, Karen. They, along with my two granddaughters, Kirsten and Hannah are my greatest joy.
As the music director here at Beverly Presbyterian Church, it is my responsibility to choose the selections for the choir to rehearse and present during our church services. In addition to the Sunday morning services, we also do a Christmas Cantata in December and special Easter music each spring. We are always looking for new members for our choir. Please come and sing with us for all our services or for just those in which you feel led to participate. Everyone is always welcomed.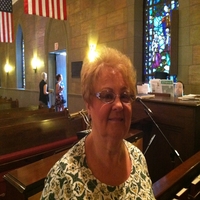 Patricia A. Dougherty
Clerk of Session
I was raised in the Methodist tradition in Philadelphia. My late husband and I moved to New Jersey in 1964. We raised our three children in Willingboro and attended St. Paul's United Methodist in Willingboro. We came to the Beverly Presbyterian Church in 1988 through a friend who invited us to sing with the choir at a community choir festival. We soon became members in 1989. I still enjoy singing in the choir. I currently live in Westampton with my daughter and her husband and my two grandchildren. I became a Deacon in 1991 and became an Elder in 1996. I have served as Clerk of Session since 1999.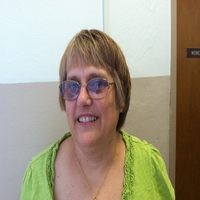 Susan Hill
Christian Education Director
I was born in Massachusetts and lived in Rhode Island until I was 9 at which time my family moved to Willingboro NJ due to my fathers work. We found Beverly Presbyterian Church in 1963, where I grew up coming to know the Lord through Sunday School, Youth Group and Worship. I met my husband Bob at College, we now have two grow children and one granddaughter. I retired in 2012 having worked as a Speech and Language Specialist for 35 years.
My husband and I have tried to serve the Lord in various ways. My service has mostly involved working with children here at the Beverly Church, through assisting with Sunday School and Vacation Bible School. The Lord has commanded us as His church to teach our children His truth.

Deuteronomy 4:9 NIV Says:

"Only be careful, and watch yourselves closely so that you do not forget the things your eyes have seen or let them slip from your heart as long as you live. Teach them to your children and to their children after them"

And Psalm 78: 1 - 8 NIV

" O my people , hear My teaching; listen to the words of My mouth. I will open My mouth in parables, I will utter hidden things, things from old-what we have heard and known, what our fathers have told us. We will not hide them from their children; we will tell the next generation the praiseworthy deeds of the Lord, His power and the wonders He has done. He decrees statutes for Jacob and established the law in Israel, which He commanded our forefathers to teach their children so the next generation would know them, even the children yet to be born, and they in turn would tell their children. Then they would put their trust in God and would not forget His deeds but would keep His commands. They would not be like their forefathers–a stubborn, rebellious generation, whose hearts were not loyal to God, whose spirits were not faithful to Him."